I'm a Blake Hall Recommended Supplier!
It's no secret that Blake Hall is one of my favourite Essex Barn Wedding Venues. I am so excited to say I am now a recommended supplier for Blake Hall! I absolutely love weddings there and to be recommended by them now is something I'm very proud of.
Blake Hall is situated in Ongar, with close links to the M11 & M25 but set within 60 acres of beautiful gardens & woodlands you feel like you're in the middle of nowhere. It has an awesome team of staff, everything is onsite and its one of the very few Essex venues that works just as well in all weathers and seasons.
Blake Hall has 2 large barns and an outdoor saddlery for garden ceremonies. Receptions take place in the original Essex barn, with indoor ceremonies in the new Hay Barn, hands down one of the most beautiful ceremony locations in Essex with its floor to ceiling windows.
With everything being so close together, wedding days flow effortlessly and naturally. Nothing is too much trouble for the staff here and they are one of the best teams to work with so you can be safe in the knowledge your day will run perfectly.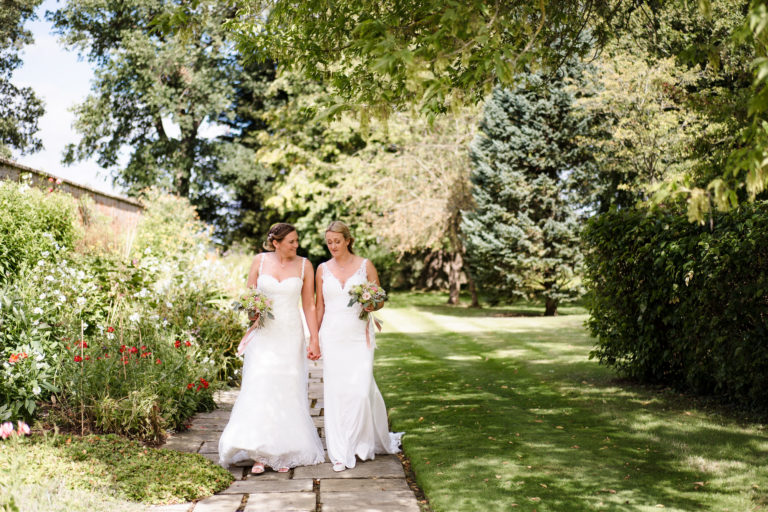 Ooh I've been excited to share this one! Debbie & Anna are two of my favourite people I've ever met, plus their entourage who were just the most incredibly fun people – we really were the lucky ones to be able to hang out with these guys all day and photograph their amazing wedding! First…