Tips for a fabulous confetti shot | Suffolk Wedding Photographer
Want an amazing confetti photo?
My favourite shot of the day! Here are my favourite tips to make it epic!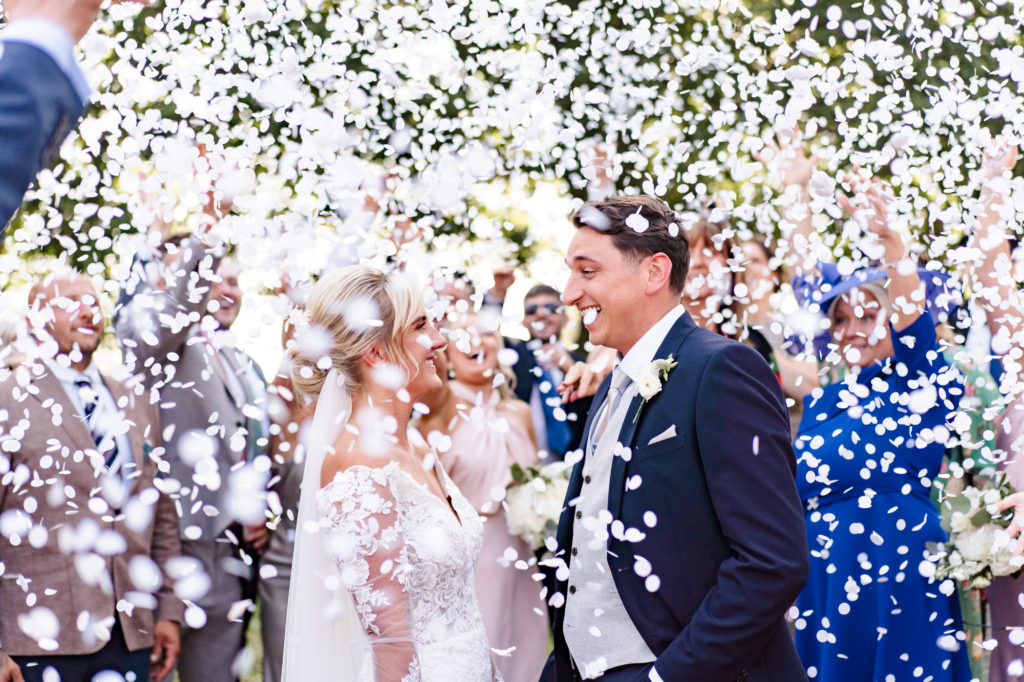 You need LOTS!
Get tons of the stuff, there is no such thing as too much confetti. Each confetti company will have recommendations as to how many people their confetti bags will cover so check with them as the type of confetti will make a difference to the type of photo you'll get. The biodegradable paper confetti circles will go much further than the dried petal type.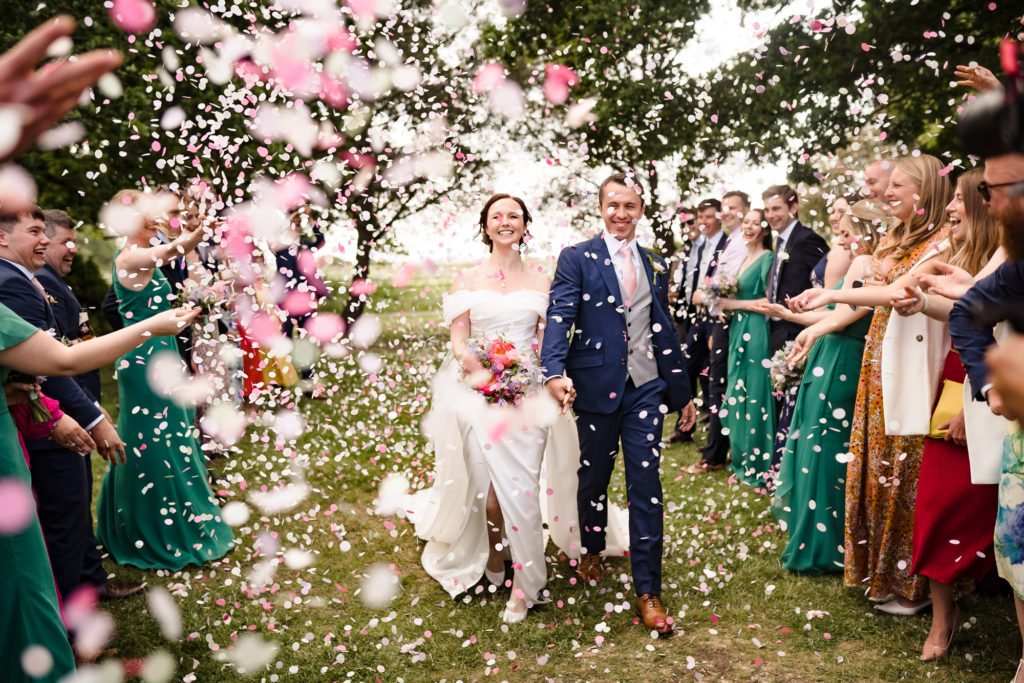 Don't worry about bags/cones
Bit controversial this one I know, the bags do look super pretty and theres nothing to stop you getting a small decorative display of them – but the best way is to stick it all in one big bucket (or two!) and get guests to take handfuls. Cheaper for you, much quicker to dish out on the day and everyone gets a decent handful to throw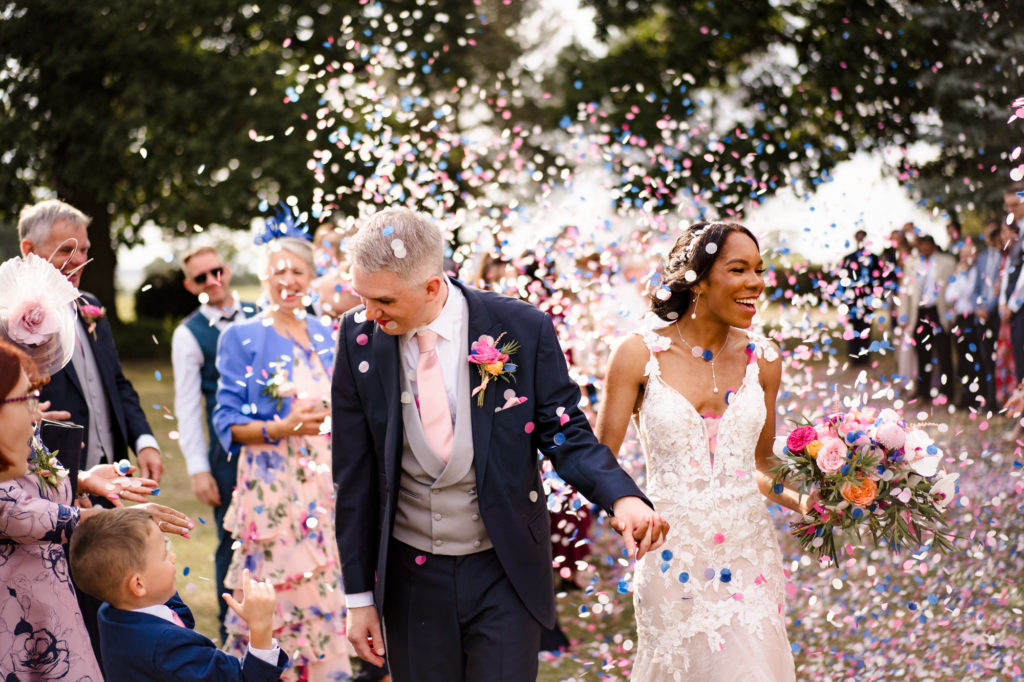 Check with your venue
Make sure its bio-degradable – I don't know of any venue that will allow anything else now aside from the fact that we really don't need to be putting more plastic out into the world. Fab paper and petal options are available at the links below but some venues only allow the petal variety so definitely check it with them first before you order.
Up & over!
I always tell people on the day but for guests: throw it up & over the couple not directly at them (theres always one usher that gets a full handful straight at the grooms face, we'll allow that one as its worth it for the photo – my point proven in this photo!)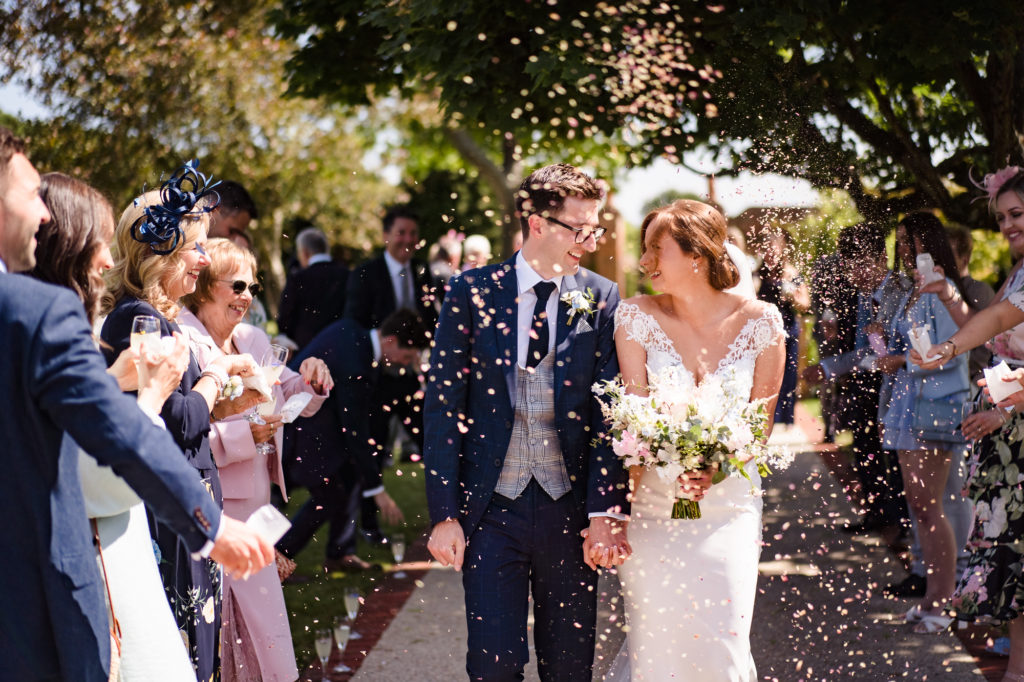 Bonus confetti!
For a bonus confetti shot, cannons for the first dance, 2 is enough on either corner of the dancefloor! This works brilliantly if the thought of the first dance is making you cringe a bit and even more so if you keep it a secret. Give the canons to 2 best men or someone & keep them hidden. Distracts from the 2 step shuffle as well as giving you an epic shot! Again check with your venue though as not all of them allow this.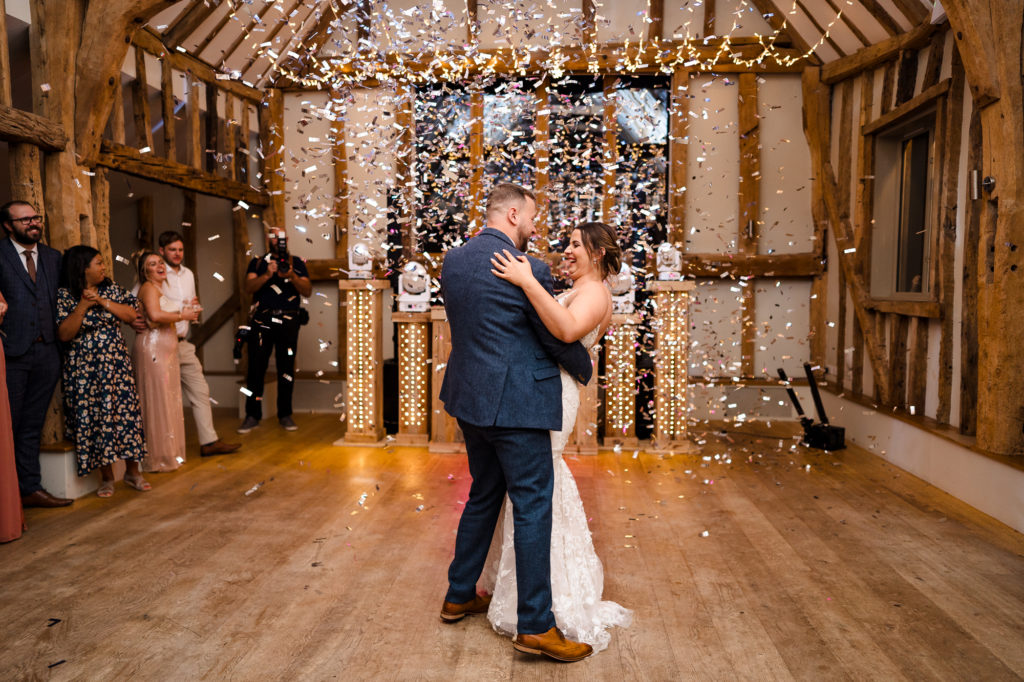 Recommended Confetti Suppliers
Flutter Darlings
Your Confetti
Shropshire Petals